Quick Car Removal is currently paying Cash for Mitsubishi Fuso Trucks. We want your Old Mitsubishi Fuso Truck – if it's done its time in your business – because of the resale value its spare parts fetch. 
You can depend on us, the way you can depend on your Mitsubishi Fuso, to give you a good price for it
A Cash for Car (and truck) dealer, what we do at Quick Car Removal – remove Scrap Cars and Scrap Trucks their owners no longer want – FREE of Charge. 
It costs to get a Towing Service to take away a Mitsubishi Fuso Truck that no longer works. We'll take your truck away for FREE (ie no Towing Fee) plus we'll give you fair cash to make the Sale of your Truck to us, worthwhile.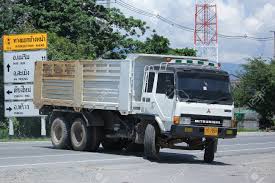 Why we love Mitsubishi Fuso Trucks? 
They are dependable 

They are reliable 

Their cabs are comfortable 

Their engines are diesel – highly energy efficient because of this 

They are the trucks Aussie Truckies swear by! 
Sell Your Fuso To Us For Cash – Today!
You can – when you contact a Cash for Car dealer like Quick Car Removal. 
Based in Melbourne, we make it convenient for you to Sell your Truck to us: 
We give you a FREE Quote for your Mitsubishi Fuso over the phone itself 

We assist you with all the  RTA paperwork involved in disposing of your car 

We pay you your cash on the spot 

We pick up your Used Mitsubishi Fuso Truck or Car from your residence or business premises with minimal hassle to yourself 

We give you a Vehicle Valuation that's generous and fair and that beats what the best Cash for Car dealers in Melbourne offer today
Melbourne's Premier Scrap Truck Buyer
Quick Car Removal is Melbourne's premier Cash for Car marketplace. 
The best place to sell your trusty Old Mitsubishi Fuso, Quick Car Removals is one of the most experienced Used Cars and Used Truck Buyers in Melbourne. 
Fair prices guaranteed we are licensed Cash for Car dealers who are always looking to buy Old Trucks that companies or Independent Truck Drivers might be looking to sell – getting instant cash for their vehicles in return. 
With a process that's dynamic, quick and fair – we invite you to call us on 0387 123 683 or 
0481 332 220 to obtain your FREE Mitsubishi Fuso Truck Quote and discuss the prospect of its sale with us!